MAN Digital Scholars Program
The MAN Digital Scholars Program will establish a community of faculty and graduate students who will be mentors, innovators, project leaders, and liaisons communicating the interests and innovations of educators in the area of education technology to the larger MAN community.
MAN Digital Scholars:
Are faculty and graduate student with discipline expertise in health education.
Share exemplary practices, brainstorm solutions with their counterparts on their campus and across the higher education in Africa,
Develop and implement plans for sustaining the program.
Serve as an online professional network, create avenues for collaborative research and curriculum development,
Act as a unified hub of educational technology resources and academic perspectives from faculty and graduate students across the MAN community.
---
Digital Scholar Biographies
E-HEALTH GROUP COORDINATOR 2014 -2016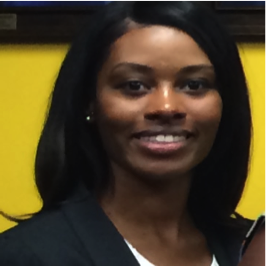 Dr. Sundée Warren obtained a BS in Biology with Chemistry minor from Xavier University, MSPH in Tropical Medicine and Environmental Health Science from Tulane University, and Ph.D. in Science and Mathematics Education from Southern University. She is the Community Affairs Director for the Louisiana Office of Public Health and Adjunct Instructor at Tulane University. She has assisted in the design and delivery of online courses for faculty who teach online. Additionally, she has completed four publications (ELES 2012, Global STEMx 2013, SU Sustainability 2013, and Quality Matters 2013). In 2013, she was elected as a MERLOT Africa Digital Scholar. Sundée served as the Communications Director for E-Learning and E-Sante (ELES) Conference. Her research interest is online science course delivery.
E-LEARNING GROUP COORDINATOR 2014 -2016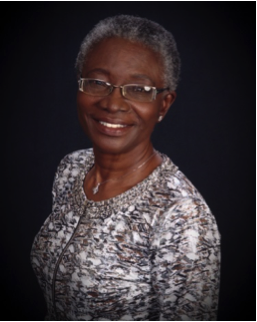 Dr. Ajibike Olubunmi Itegboje holds the B.Sc Math/Educ., M.Sc. Computer Science, MEd. (Math) of the University of Lagos, Nigeria, PGD Computer Science of the University of Benin, Nigeria and Ph.D. of .Southern University and A& M, United States. Ajibike is a Fellow of the Nigeria Computer Society and a Member of the Computer Professional Registration Council of Nigeria. She is a well-seasoned lecturer and administrator, having been head of the Computer Science and the Management Information Systems departments at Yaba College of Technology, Nigeria, for over 13 years. Ajibike has over 30 years of secondary and post- secondary school teaching experience. She has publications spanning across spread of internet in Nigeria to effects of information communication technologies on teaching and learning. She has attended several conferences and workshops both locally and internationally. Her doctoral dissertation investigated the factors that limit adoption of mobile technology for teaching activities in Nigeria and the United States.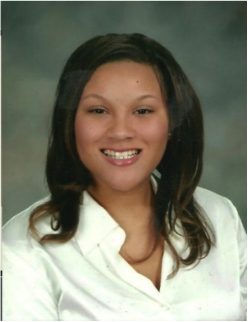 Dr. Brittany Martin is a recent graduate of the SMED Doctoral program born in Thibodaux, Louisiana. Brittany has a bachelor's degree in Biology from Louisiana State University, a Master's degree in Biology from Southern University. Her dissertation research relates to the impact The Center of Teaching and Learning Excellence (CTLE), an academic advising program at Southern University, is having on the retention and GPAs of freshman students that are declared as STEM majors as well as their perceptions of the academic advising experience. Martin has experiences in online instructional design and has designed a biology laboratory online course, SUBR Course entitled Biology 106 that integrates immersive technologies and virtual learning environments. Martin is currently teaching 8th grade science at Hammond Junior High Magnet School.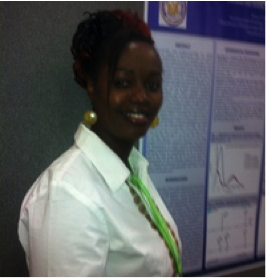 Dr. Teresa Mutahi is currently a faculty member with a joint appointment between the college of science (Biology) and college of education (Teacher education) at the University of Nebraska at Omaha, Nebraska. She currently teaches microbiology, introductory biology labs and science teaching methods. Her research interests are women and underrepresented groups in STEM, effective instruction strategies, online learning and science education research. Teresa, an alumni of Southern University graduated in May 2014 with a doctorate degree in science/mathematics education. She also holds a master's degree in Biology from Southern University and a Bsc. degree in Fisheries and aquatic sciences from Moi University, Kenya.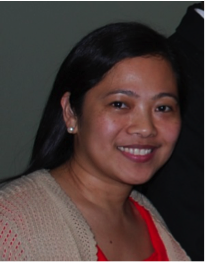 Ms. Jane Pablico is a Ph.D.-candidate at Southern University and A & M College in Baton Rouge, Louisiana. She is currently working on her dissertation leading to the degree Ph.D. in Science/Math Education. Her research is entitled "An Exploratory Study of Differentiated Instruction in High School Science Classroom". Mrs. Pablico has degrees is Bachelor of Science in Physics, Master of Science in Teaching Physics, and Master of Natural Sciences. She teaches Chemistry and Physics at Walker High School in Livingston Parish, Louisiana.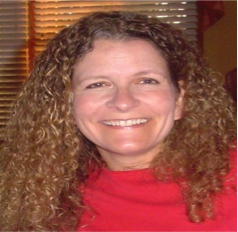 Dr. Julia Ledet received her PhD in Science and Math Education at Southern University, in Baton Rouge, LA during the Fall 2015. Teaching is my passion as I have been teacher for 31 years which include 2 years spent as a high school teacher, 2 years spent as a teaching assistant, and 27 years as a university instructor. Recently my responsibilities as a university instructor have expanded to include pre-service and in-service teacher training. My current research interest lies in teacher training via a virtual classroom simulator. As computer simulations have become instrumental in training people in a variety of fields, more research needs to be conducted on the feasibility of training teachers by computer simulations and on the best practices to use in such training.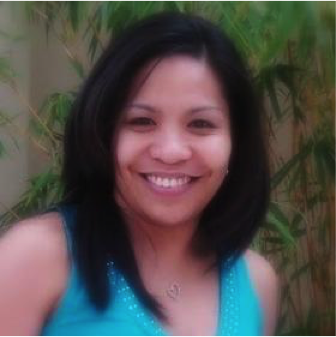 Ms. Ingrid Cruz is a dedicated science educator for more than 11 years. She holds a master's degree in Natural Science from LSU and is currently a doctoral candidate at Southern University's Science and Math Education program. She had developed a multi-level robotics program in middle school consisting of the following courses: LEGO Robotics; Green Design and Technology; RobotC programming with Tetrix; and Marine Robotics. She had coached several robotics teams and sponsored robotics competitions as well. She is an advocate of getting girls engaged in math and science thus, she had been sponsoring the Pink robots club consisting of middle school girls that offers programming workshops to elementary robotics teams. She is recipient of the Teacher of the Year award twice for Scotlandville Pre-Engineering Magnet and is currently working on her dissertation entitled "Investigating the Impact of Educational Robotics in Improving the Critical Thinking Skills of Middle School Students. "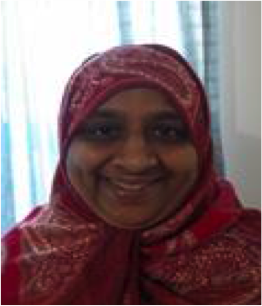 Ms. Amreen Ajaz was born in Pakistan. She completed her BS in Mathematics in 1992 and finished her MS in Applied Mathematics in 1996 from Karachi University, Pakistan. She worked as a Math teacher for 7 years in different schools in Karachi, Pakistan. She also worked as a Math teacher for 6 years in East Baton Rouge Parish School System, Louisiana. She has extensive teaching experience in Mathematics. In spring 2012, she joined Southern University and completed her MS degree in Pure Mathematics from Southern University and A&M College in December 2013. Her capstone project was on graph theory using Mathematica. Currently, Ajaz is pursuing her doctoral degree with the interest in studying the effectiveness of virtual teaching in Math courses. She also enjoys reading books and traveling.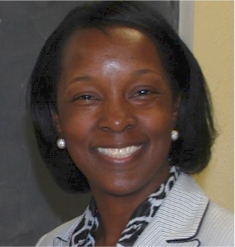 Lisa Hayes Smothers is a high school math teacher in Zachary, Louisiana. In 1997, she received her B.A. in Mass Communications with a concentration in Broadcast Journalism from Southern University in the College of Arts and Humanities. Later, she attended Southern University and Louisiana State University to obtain an alternative certification in Mathematics to teach 7-12 grade students. In 2010, Smothers was awarded Teacher of the Year of Zachary High School. She also pursued National Board Certification for Professional Teaching Standards (NBPTS), and achieved national certification in Early Adolescent Mathematics in 2011. In 2012, Smothers continued her professional journey with Southern University as she received her M.A. in Curriculum and Instruction with a concentration in Mathematics. Mrs. Smothers currently mentors new teachers and serves as Teacher Leader for Zachary Schools. She is a member of the District's Curriculum Writing Committee and Math Curriculum Leadership Team. She is currently pursuing her PhD in Science and Math Education at Southern University. Her dissertation topic is Matching Instructional Strategies and Student Learning Preferences to Enhance Mathematics Achievement of At-Risk Algebra I Students in the High School Classroom.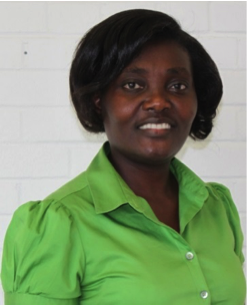 Phyllis Okwan received her B.S in Mathematics and B.S in Physics from Southern University at New Orleans (2007) and M.S in Mathematics from the University of New Orleans (2009). Before joining the Mathematics faculty in the Department of Natural Sciences at Southern University at New Orleans, Phyllis worked as the Program Coordinator for the Enhancement, Enrichment, and Excellence in Mathematics and Science (E3MaS) program in the same department from 2010 to 2014. In that program, Phyllis was responsible for coordinating all program activities at all levels. She also provided outstanding service in coordinating bi-weekly Enhancement, Enrichment, and Excellence in Mathematics and Science/Louis-Stokes Louisiana Alliance for Minority Participation/Scholarships for Excellence in Natural Sciences (E3MaS/LS-LAMP/SENS) meetings, High School recruitment activities, Annual Science Fairs, preparing undergraduate student posters, annual reports, etc. Phyllis also teaches and mentors high school students in physics during the summer months. Phyllis' expertise is in data collection and analysis. Currently, Phyllis is pursuing a PhD. degree in Science and Mathematics Education at Southern University – Baton Rouge.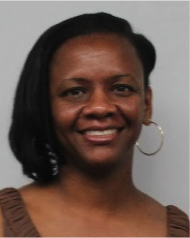 Kimyata Dilworth is an Instructor of Mathematics at Southern University of New Orleans. She received her B.S. in Biology (1996) and M.S. in Mathematics (2000) at Southern University and A & M College in Baton Rouge, LA. She began her teaching career in East Baton Rouge Parish Schools in 1997 followed by her move to the Orleans Parish Schools. She continued her career at Baton Rouge Community College, Herzing University and as an Adjunct Instructor with the Early Start Program at Southern University of New Orleans. Kimyata has held the position of Assistant Dean of Students at a New Orleans Charter School. In addition to her career as an educator, she is also pastry chef, graduating from the Notter School of Pastry Arts in Orlando, FL. Kimyata is currently matriculating in the Science/Mathematics Education Doctoral Program.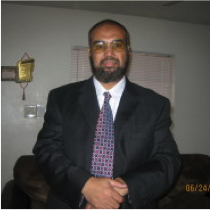 Fathi Eljaan is currently a student in the SMED Doctoral Program at Southern University and A&M College in Baton Rouge, Louisiana. He has a Bachelor degree in petroleum refinery engineering from Suez University of Egypt and a Master degree in Environmental Chemistry from Southern University, Baton Rouge, La. My dissertation research topic entitles "Exploratory Study of Coupling Virtual Laboratory Environment and eLaboratory Manual to improve student engagement and learning outcomes in General Chemistry Laboratory.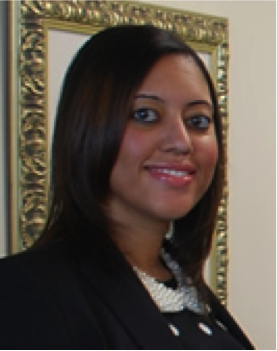 Ni'Shawn Stovall is a native of Baton Rouge, LA, and a graduate of Belaire High School. Upon high school graduation, Ms. Stovall attended Southern University and A & M College, earning a Bachelor of Science Degree in Secondary Education in December 2001. In addition, she completed her graduate studies in 2012 at Louisiana State University, earning a Master of Natural Science degree as a participant in the LaMSTI program for Math and Science teachers. In January of 2013, Ms. Stovall sought out to further her graduate education by returning to Southern University to pursue a doctorate in Science and Math Education. Her doctoral dissertation research is entitled "Investigating The Role of Parental involvement in Virtual schooling for K-12 Education". Having completed 36 credit hours and maintaining a 4.0, she hopes to continue to matriculate through the SMED program and complete her doctoral studies by May 2015. Ms. Stovall holds a State of Louisiana Teaching Certificate of Highly Qualified Status and has been active in many in the East Baton Rouge Parish School System. She completed observations at Glen Oaks High, Lee High and Scotlandville High. She completed student teaching at Capital High School. Working currently as an Instructional Specialist for STEM Programs, Ms. Stovall has also taught various Secondary Mathematics courses at both Istrouma High School and Belaire High School, and worked as an Instructional Specialist at Broadmoor Middle School. She was nominated Teacher of the Year while teaching at both Istrouma and Belaire in 2008 and 2011, respectively. Ms. Stovall received the honor of representing the East Baton Rouge Parish School System as the High School Teacher of the Year for the 2012-2013 school year.
top of page