MERLOT AFRICA NETWORK (MAN)
Facilitate Communities of eLearning Expertise and Capacity Building for Open Education, Scholarship, and Development in Africa
MAN is a network of partnerships between African and US educational institutions affiliated with the Multimedia Educational Resource for Learning and Online Teaching (MERLOT) and leading global eLearning providers with educational programs targeting Sub-Saharan Africa.
MAN's goal is to facilitate communities of eLearning expertise and capacity building for open education, scholarship, and development in Africa. The organization has the following five strategic Objectives:
Build strong networked partnerships between African, US educational institutions and global eLearning providers that will result in joint education, research and development programs in Sub-Saharan Africa.
Extend the MERLOT Community of Practice to immediately serve the goals of providing access and quality eLearning resources and communities of eLearning expertise in Africa.
Build African expertise in the successful use and development of Open Education Resources (OER) and Open Access (OA) to support scalable eLearning curricula and scholarship.
Conduct educational research to guide the effective and sustainable pedagogical integration of OER and OA in eLearning design and research.
Organize expert meetings for sharing best practices, and social networking to improve the productivity and leadership of collaborative projects among members.
MERLOT: Putting Educational Innovations Into Practice
MERLOT is a free and open online community of resources designed primarily for faculty, staff and students of higher education from around the world to share their learning materials and pedagogy. MERLOT is a leading edge, user-centered, collection of peer reviewed higher education, online learning materials, catalogued by registered members and a set of faculty development support services.
MERLOT's strategic goal is to improve the effectiveness of teaching and learning by increasing the quantity and quality of peer reviewed online learning materials that can be easily incorporated into faculty designed courses.
MERLOT's activities are based on the creative collaboration and support of its Individual Members, Institutional Partners, Corporate Partners and Editorial Boards.
Looking for MERLOT Members In Africa?
Click on the country name and find the list of people who are MERLOT members in that country. In August 2017, there were over 2,300 MERLOT members in Africa, with members living in over 96% of the African Countries.
top of page
Individuals can join the MERLOT Africa Network for Free - complete the online registration form and immediately use MERLOT's open digital library and services.
Institutions can Join the MERLOT Africa Network and develop plans for using MERLOT to help you achieve the goals of your organization. Contact Moustapha Diack, MAN Director.

International Conference on Education and Public Health Technologies
Dakar, Senegal-October 27-29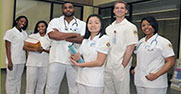 Next generation technologies for preparing a 21st century workforce. Building capacity for adopting public health technologies.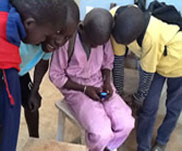 Making It Easier To Find African Authored OER
MERLOT partnered with OER Africa help make African authored content discoverable through all the MERLOT services, including learning management system integrations. Browse the OER Africa collection.